Firekeepers Virtual Village At-Home Adventures and Weekly Story Gathering
06/08/2020 @ 4:00 pm

-

03/09/2020 @ 5:00 pm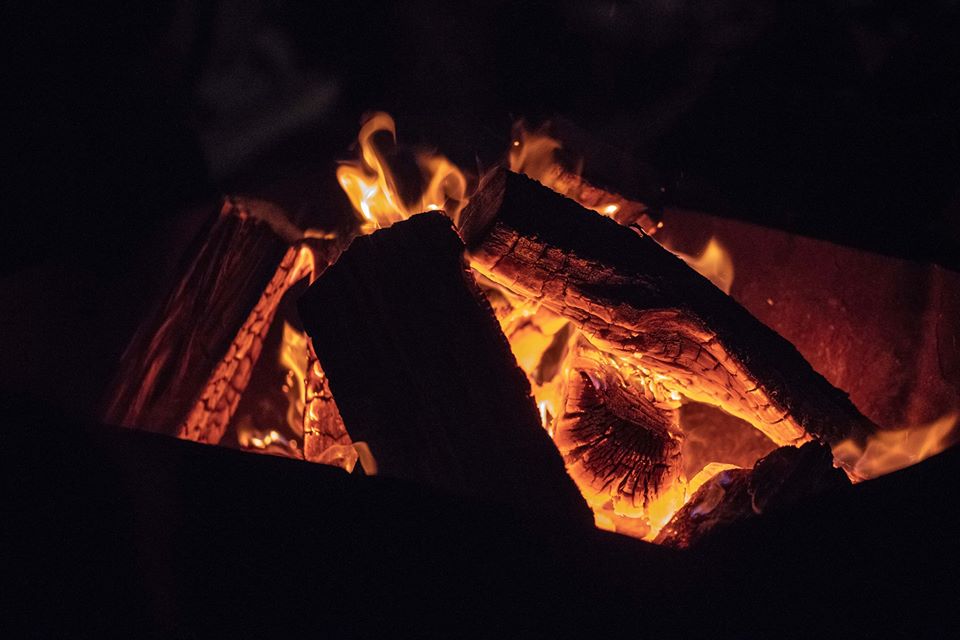 Need some extra inspiration to get outside wandering, exploring, playing? Looking for a little extra connection with a beautiful nature-loving community?
As we dive back into lockdown here in Naarm, or so called Melbourne, we are feeling the call to tend to the fire of community and connection. It feels like a time to turn towards each other, to be present to each other, to help each other find the little spark of wonder that moves us to notice and connect with the world around us.
As a community, we have co-created some incredible magic at our Wild by Nature Village Camps over the past few years. Kids and adults alike come along to share in curiosity and adventure, to make discoveries and learn skills, to share stories and songs and celebrate ourselves, each other and, of course, the incredible beings of the land we gather on.
When Covid-19 restrictions hit earlier in the year and we couldn't gather, we had to adapt and we shared a beautiful and connective virtual village experience – not the same of course, but incredible all the same. Now, as we sit in the ongoing uncertainty of the moment, we want to rekindle that magic and come together each week to fan the flames of connection between us and between us the wonderful world around us.
So, here is the plan, a two-part weekly offering plus a couple of monthly gatherings!
Weekly Wander
A Nature Adventure sent to you each Friday – something to get you out in nature, wherever is available to you locally. Something to spark your curiosity, to build awareness of the world around you, to practise skills or crafts, to move and play in your wild body. There will be something to discover for kids of all ages (including adult kids!) You do the activity in your own time during the week, in whatever way works for you. And if you don't get to it, you don't get to it. No pressure, just an invitation to engage in some way with the magic of nature.
Weekly Waggle*
A Weekly Virtual Village gathering on Thursdays from 4-5pm on zoom to see each other's faces and connect; to gather up our stories and adventures from the week into a big community bundle; to sing and maybe dance; to listen to stories of magic and wonder; and to hopefully to leave with our individual fires burning a little stronger.
Plus Wednesday evening monthly spaces (open to the wider community):
Wednesday Warble Song Circle
Singing together online can be surprisingly connective and lots of fun! Let's gather to sing some of our camp favourites and also some new songs – bring a song or two to share if you feel to! For adults and kids.
Village Hearth Adults' Sharing Circle
A space for adults of the village to share from the heart to the heart, to bring yourself as you are and be with what is, to speak and be heard, to listen with curiosity and compassion. A space where courage and vulnerability are welcome and celebrated. A space to deepen connection and understanding of one another.
We will have a little corner of facebook, for those who are on facebook, to share photos and stories from our adventures, as well as the Thursday gathering space.
We're keeping it simple and as accessible as possible. The invitation is that you engage in a way that works for you. All – kids, families, adults, elders – are welcome, as well as, of course, the winged ones and rooted ones and four-legged ones and scaly ones and creepy crawly ones and fungi ones and mossy ones and all the beings we meet along the way!
Dates
We will run our program for 5 weeks.
Weekly Village Gathering: Thursdays 4-5pm from  6th August to 3rd September.
Weekly Adventure Invitations: sent out Fridays starting 31 July
Wednesday Song Circle – Wednesday 5 August 7-8.30pm FREE session (Monthly 1st Wed/month)
Village Adults' Sharing Circle – Wednesday 19 August 8-9.30pm FREE session (Monthly 3rd Wed/month)
Pricing and registration
Sliding scale $50-$150 per household for the 5 week block.
We are offering sliding scale payments in recognition that not everyone has the same means. We ask that you consider your means and your willingness to pay for this offering. The higher price points support us to be able to offer the lower prices, to pay our facilitators and to support Firekeepers ongoing. No questions will be asked and no judgments made about how much each participant chooses to pay. We also have some tickets available on a NOTAFLOF basis (No one turned away for lack of funds)
A sliding scale payment system is based on trust – thanks for bravely engaging in this experiment with us!