Village Camp- Autumn 2021
07/04/2021 @ 1:00 pm

-

11/04/2021 @ 2:00 pm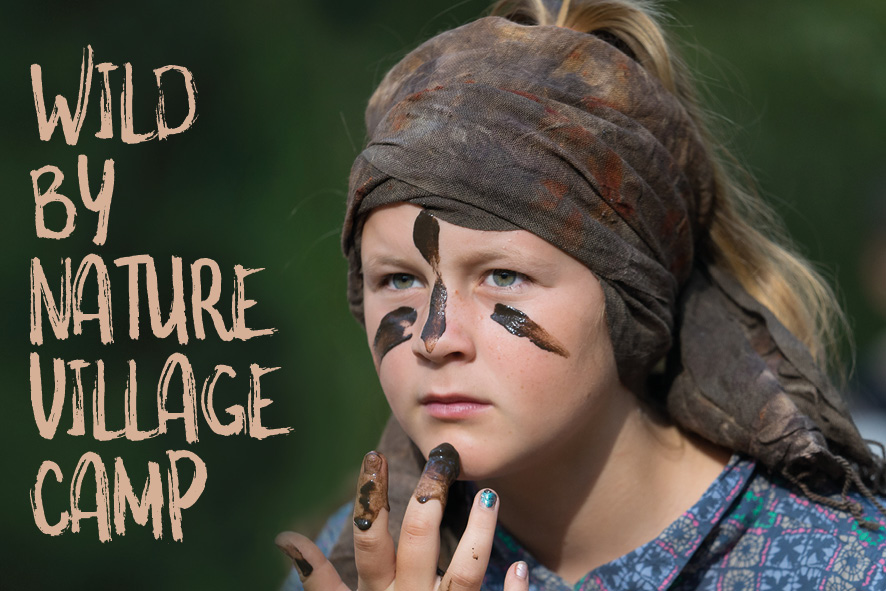 It's been a long year of rolling lockdowns, fear and social isolation for Victorians. We have all been boxed in at home much more than we expected. Adults quickly learned how to work from cupboards and bedrooms, lost their employment or soldiered on in essential services. Kids of all ages have been cooped up inside on screens for hours for school. Homeschoolers' groups and activities were cancelled. Teens and young adults stuck at home missed hanging out with their peers and marking key rites of passage. Young kids too have skipped important transitions and have had much less interaction with children their age. Parents have been champions juggling work and parenting and remote learning in a very uncertain atmosphere. Single folk have done it tough being separated from family and friends. And elders have been shuttered up with fear and isolated from their communities. Pwoah!
One wonderful aspect that came out of the lock downs was a greater appreciation of the importance of nature, wild spaces, and for the simple things, like veggie gardens and birds in our backyards. If this was you, then we are sure that nature connection can continue to support us as we emerge from a year of disconnection.
Though we may have gotten to know our 5km like the back of our hand, I am hearing the call to stretch my wings and get out, to smell the comforting smell of a campfire, to hear kids voices trailing through the bush, to relax into gentle conversations with adults that aren't my housemates and are not on zoom!
So, it is with excitement and relief that we present our Autumn Village Camp! After such a time of forced isolation and separation from people, many folk found solace in the more than human world. In emerging from lock-down, for many folks we hope that nature will continue to be an ongoing support in our healing.
Feel the call to unwind and reconnect with a beautiful, connective, earthy community? Autumn Village Camp is what you have been looking for to ease your weary heart and soul.
Rediscover your inner wild.
Come alive with a vibrant community of humans.
Immerse yourself in the wonder and wisdom of nature.
Gather by the campfire and learn earth based skills.
Watch your kids become more comfortable in the wild.
"Attending Village Camp was a turning point in my life … There was a magic at camp that has stayed with me, long after my tent was packed away. I left feeling so inspired, it was a remembering, an opening to possibilities for living that I had never conceived before." Becky, mentor and mother of two young children.
~Come and reweave our village together~
Arrive to a warm bush welcome and settle into our beautiful surroundings as village life awakens around you. Explore the wonders of the natural world, practice earth-based crafts and skills, share stories around the campfire, laugh, sing and relax into the rhythm of the earth. Learn, practice, play, gather, rest as together we breathe life into the village.
Adults, kids, teens, parents, elders and littlies will all find magic to discover in the village. In the past, villagers have woven baskets from grass fibres, made fire without matches, practiced listening to the language of birds, slept out in bush shelters, engaged their senses to follow tracks and signs of life in the wild, played wild games for hours, eco-dyed garments in a bubbling pot over the camp fire, shared adventurous stories and songs circles under the stars. What will we create together this autumn?
Each morning, awaken to the gentle, melodic tunes of our morning singers (or awaken earlier to the chorus of birds emanating from the surrounding bush!)
After breakfast, gather with the whole village before the kids, teens, littlies and adults go their separate ways for a morning of play and adventure.
Kids venture into the bush to experience a free flowing exploration of the surrounding bush with experienced nature connection mentors. Together the mentors and kids immerse in story and song, play games, follow their curiosity and creativity as they wander and explore, find animal tracks and practice wild skills and crafts. Over the days, they will open into a deep awareness of the wild world as they connect with plants, earth, animals and each other.
Adults choose their own adventure: learning earth-based skills and exploring nature observation and ecological literacy. With the kids off with mentors, there is time for adults to engage in their own playful nature with awareness games and bushcraft activities – this is a chance for your archetypal 'wild child' to come alive. Some folks opt for deeply connective adult sharing circles where parents and adults alike are held in a safer space to share how folks are really traveling. A warm and welcoming wellbeing space catches tired bodies and souls throughout the day, with tea and cushions and rugs a plenty.
Little ones who are still "in the pouch" gather together with their parents and mentors to play and have adventures a little closer to camp.
Teens are empowered to lean in and co-design their own journey. This may involve deepening their nature-based skills and exploration, epic adventures further afield, leading and honouring rites of passage, weaving their energy in with the adult program, or being in service and supported to mentor younger kids.
With our village reunited after adventurous mornings the afternoons are free flowing. Villagers play with new friends, practice their new skills, share their talents with an impromptu workshop or board game or just chill out. Some might wish to head off for a wander or take some quiet time to rest and relax.
As the sun sets, delicious smells waft from our fabulous cooks in the kitchen and with song, hungry villagers gather to share in wholesome home cooked dinner around the fire. A natural storytelling space opens as the day's tales of adventure and discovery and laughter bubble up to be shared.
When the fire dies down and the stars come out, tuckered out little ones are sung off as they wander off to their tents. Some nights lend themselves to after dark bush adventures too, before a sleeping close to the earth and waking to the morning chorus again.
"This camp is organised from the heart, and holds connection to oneself, land and community in a truly caring balance," village elder, mother and artist.
"From 2 kids saying 'Do we have to go' to 'When is it happening again?- I don't want to leave!" Journalist and parent of two boys 7 & 9
Will you be there this time? Who and what will you bring with you for this magical experience?
-Logistics-
Who is this for?
Everyone! This is a family friendly, drug and alcohol free event, with the program open to all- from babies to elders and everyone in between.
Program:
Tickets include a Welcome to Country, nature connection mentoring and facilitation, morning and evening program, camping accommodation (with flushing toilets and hot showers!), hot camp cooked dinner each night and workshop materials.
Participants need to bring a tent and camping gear.
Morning mentoring program: 8:30-12:30
Separate programs for kids, teens, littlies (0-3) and adults
Kids aged 4 and up and teens go out in small similar aged groups with experienced nature connection mentors.
Adult program of sharing circles, earth-based skills, nature observation and ecological literacy.
A Roo & Joey program for parents and their children under 4 who are still "in the pouch" they stay closer to camp, and go on smaller adventures.
*All of our mentors have Working With Children Checks and we have qualified First Aiders.
The kids return to their parents for lunch and an open space afternoon.
Dinner is served around 6 and an evening program follows.
All members are welcome to participate as much or as little in the activities as they need to feel at home in the village.
Food:
Each villager or family will bring their own breakfast, lunch and snacks. Depending on fire restrictions, there may be some space for campfire cooking, but if you want cooked breakfasts or lunches, it's a good idea to bring your own camp cooking equipment.
We provide 4 delicious and kid friendly evening meals. Catering for omnivorous, vegetarian, vegan, gluten free and dairy free dietary requirements if notified on booking. If you have further requirements, you may need to bring extra food to supplement.
"We left with a deep sense of belonging and community. A connection with earth, ourselves, each other" Village Parent"
Until 2020 village camps were happening just 3 times a year- Spring, Summer and Autumn. In these times however, we unfortunately can't know when the next one will be.
We will be chopping wood and spinning the hand drill stalk ready to welcome you back into community and nature again, will you join us for a yarn around the camp fire this April?