Village Camp- Autumn 2022
April 20 @ 1:00 pm

-

April 24 @ 2:00 pm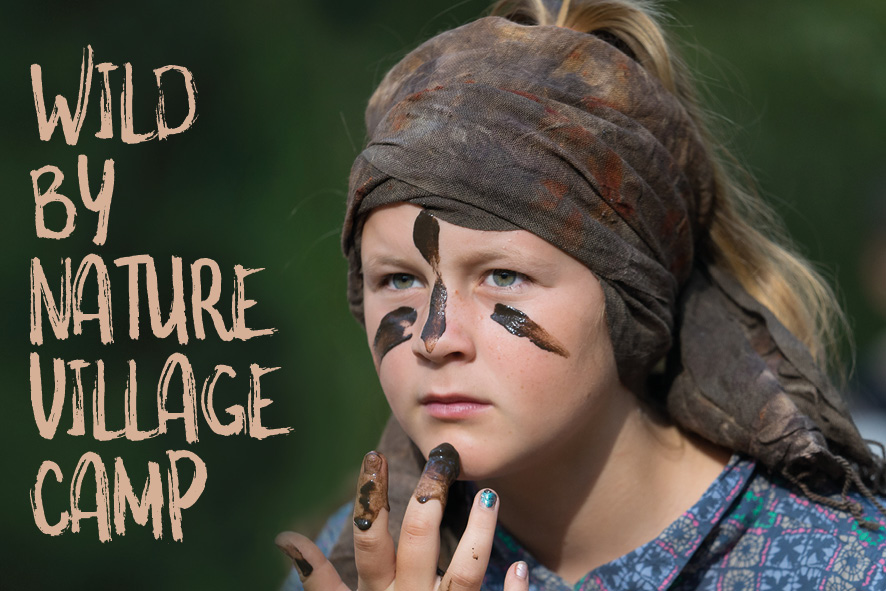 The land is calling us and we are drawn to gather…
Do you hear the call to smell the comfort of a campfire, to hear kids' voices trailing through the bush, to relax into conversations with adults and friends old and new?
Are you feeling the call to unwind and reconnect with a beautiful, connective, earthy community?
We are calling in an Autumn Village Camp
~Running from Wednesday 20 April to Sunday 24 April at Rowallan Scout Camp in Riddells Creek~
Rediscover your inner wild.
Come alive with a vibrant community of humans.
Immerse yourself in the wonder and wisdom of nature.
Gather by the campfire and learn earth based skills.
Watch your kids become more comfortable in the wild.
One wonderful aspect that came out of the challenges of the last few years has been a greater appreciation of the importance of nature, wild spaces, and for the simple things, like vegie gardens and birds in our backyards. Camp is an opportunity to deepen into this nature connection, and experience how deeply it can support all aspects of our collective lives.
A big challenge that's arisen for Firekeepers during this time is how best to serve our community when, under the current vaccine mandate, our whole community can't gather together in person. In a time of division in the world, we long to come together as a whole. This Autumn camp will be different from those that have come before, we will notice the absence of invaluable community members, and we will need extra volunteer crew members and mentors to support us this time around.
Please continue reading to the end for more about this heartfelt topic and ways for you to share your feelings and responses to camp going ahead at this time*.
~Weaving our village – What to expect…~
Arrive to a warm bush welcome and settle into beautiful surroundings as village life awakens around you. Explore the wonders of the natural world, practice earth-based crafts and skills, share stories around the campfire, laugh, sing and relax into the rhythm of the earth. Learn, practice, play, gather, rest as together we breathe life into the village.
Adults, kids, teens, parents, elders and littlies will all find magic to discover in the village. In the past, villagers have woven baskets from grass fibres, made fire without matches, practised listening to the language of birds, slept out in bush shelters, engaged their senses to follow tracks and signs of life in the wild, played wild games for hours, eco-dyed garments in a bubbling pot over the campfire, shared adventurous stories and songs circles under the stars. What will we create together these school holidays?
Each morning, awaken to the gentle, melodic tunes of our morning singers (or awaken earlier to the chorus of birds emanating from the surrounding bush!) After breakfast, gather with the whole village before the kids, teens, littlies and adults go their separate ways for a morning of play and adventure.
Kids venture into the bush to experience a free flowing exploration of the surrounding bush with experienced nature connection mentors. Together the mentors and kids immerse in story and song, play games, follow their curiosity and creativity as they wander and explore, find animal tracks and practice wild skills and crafts. Over the days, they will open into a deep awareness of the wild world as they connect with plants, earth, animals and each other.
Adults choose their own adventure: learning earth-based skills and exploring nature observation and ecological literacy. With the kids off with mentors, there is time for adults to engage in their own playful nature with awareness games and bushcraft activities – this is a chance for your archetypal 'wild child' to come alive. Some folks opt for deeply connective adult sharing circles where parents and adults alike are held in a safer space to share how folks are really travelling. A warm and welcoming wellbeing space catches tired bodies and souls throughout the day, with tea and cushions and rugs a plenty.
Little ones who are still "in the pouch" gather together with their parents and mentors to play and have adventures a little closer to camp.
Teens are empowered to lean in and co-design their own journey. This may involve deepening their nature-based skills and exploration, epic adventures further afield, leading and honouring rites of passage, weaving their energy in with the adult program, or being in service and supported to mentor younger kids.
With our village reunited after adventurous mornings the afternoons are free flowing. Villagers play with new friends, practice their new skills, share their talents with an impromptu workshop or board game or just chill out. Some might wish to head off for a wander or take some quiet time to rest and relax.
As the sun sets, delicious smells waft from our fabulous cooks in the kitchen and with song, hungry villagers gather to share in wholesome home cooked dinner around the fire. A natural storytelling space opens as the day's tales of adventure and discovery and laughter bubble up to be shared. When the fire dies down and the stars come out, tuckered out little ones are sung off as they wander off to their tents. Some nights lend themselves to after dark bush adventures too, before sleeping close to the earth and waking to the morning chorus again.
-Logistics-
Program:
Tickets include a Welcome to Country, nature connection mentoring and facilitation, morning and evening program, camping accommodation (with flushing toilets and hot showers!), hot camp cooked dinner each night and workshop materials.
Participants need to bring a tent and camping gear.
Morning mentoring program: 8:30 am -12:30 pm
Separate programs for kids, teens, littlies (0-3) and adults
Kids aged 4 and up, and teens go out in small similar aged groups with experienced nature connection mentors.
Adult program of sharing circles, earth-based skills, nature observation and ecological literacy.
A Roo & Joey program for parents and their children under 4 who are still "in the pouch" they stay closer to camp, and go on smaller adventures.
*All of our mentors have Working With Children Checks and we have qualified First Aiders.
The kids return to their parents for lunch and an open space afternoon.
Dinner is served around 6 and an evening program follows.
All members are welcome to participate as much or as little in the activities as they need to feel at home in the village.
Food:
Each villager or family will bring their own breakfast, lunch and snacks. Depending on fire restrictions, there may be some space for campfire cooking, but if you want cooked breakfasts or dinners, it's a good idea to bring your own camp cooking equipment.
We provide 4 delicious and kid friendly evening meals. Catering for omnivorous, vegetarian, vegan, gluten free and dairy free dietary requirements if notified on booking. If you have further requirements, you may need to bring extra food to supplement.
Covid 19:
Everyone over the age of 18 who attends this camp will need to show their proof of double vaccination or an exemption, and will need to return a negative RAT or PCR test within 24 hours fo travelling to camp.
Firekeepers general Covid Safe Plan can be found here more details and procedures specifically to reduce the risk of Covid on camp, will be emailed to participants in the welcome email.
*We know that land and community is the balm the world needs at this moment, and as an Incorporated Organisation we are limited in the ways we can offer this balm right now. In accordance with the legal advice we have received and our resultant Covid 19 vaccination policy, everyone over the age of 18 who attends this camp will need to show their proof of double vaccination or an exemption.
A Bittersweet Decision…
We do not take this decision to run a camp that not all can attend lightly. We make it with sadness in our hearts as we acknowledge those who will not be there. This camp will be different to those that have come before.
We have come to this decision because we believe strongly in the work that Firekeepers does of supporting folks on their journey of rediscovering and deepening their relationship with the natural world; of discovering what it feels like to be in connection with the natural cycles; and of finding their way into a like-hearted community. We feel it is important to offer this to those who have been awakened to the wonders of nature over the past couple of years and yearn to continue their journey in community.
We acknowledge that some among this community dearly want to join us and won't be able to attend this camp because of their vaccination status. Some members of the Firekeepers board and core working team will be there and some won't. Those who will be in attendance carry mixed feelings – joy to meet and play and fan the flames of connection and sadness about who and what will be missing. We feel the loss for the whole community that some folks will not be there with us in April. We don't know how to soothe this wound; we only know that we need to feel the ache of it.
One-on-one support
We have arranged for community member, Kiri Bear to hold space for one-on-one conversations with members of our community who are impacted by our decision to run a camp at this time when not all community members are able to join. Kiri is volunteering a 90 minute feelings exploration (Possibility coaching) session to members of the Firekeepers community who want space to debrief about how they are affected by this decision. Book in directly for a session with Kiri here. 
Are you keen to grow your own community building skills?
We at Firekeepers have been learning, practicing and developing our skills in community building, spaceholding and mentoring over many years, and we would like to empower members of our community to carry those skills forward. As Firekeepers community members, you all carry the flame of nature connection and community building that is nourished at Firekeepers gatherings. We invite you to nurture and foster that in your own communities.
With this in mind, we will be offering online training in nature connection mentoring and village building in late autumn and winter. If you want to show up more fully in community and develop your capacity to create spaces of deep connection, please keep your eye out for more news on that offering and let us know if you are interested!