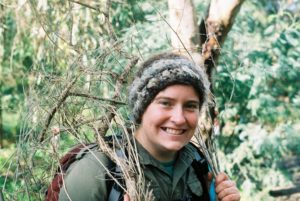 Mel Turnbull grew up on Boon Wurrung and Wurrundjeri country, in a place otherwise known as Melbourne. Growing up with plenty of siblings and regularly camping and exploring the outdoors with other families, Mel feels comfortable among a tribe. Mel is a former nurse and has been working with kids for over 20 years and mentoring people in nature connection since working at Wollangarra Outdoor Education Centre in 2010. Mel travelled within Australia New Zealand and the US looking for community and connection, building skills and networks along the way. Now based in suburban Melbourne, Mel loves sharing these skills and creating opportunities for connection here.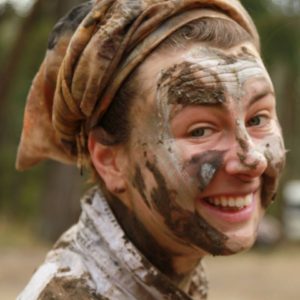 Claire Mosley is an artist, educator, mentor and deep lover of anything wild, who grew up and lives on Wurrundjeri country. As a child, she would be found creating fairy gardens, collecting gum leaves, drawing in the dirt or admiring the wonders of the outdoors. Claire believes the biggest gift you can give any child is inspiring a love of the natural world; encouraging curiosity and instilling care for our earth. Passionate about environmental and sustainability issues, Claire finds joy teaching through nature connection and art. She has worked in primary schools throughout Melbourne and as an outdoor leader at Wollangarra, connecting young people to the mountains. Claire is excited to be living in Melbourne, with wattle in her hair, instilling nature-human connections in our pockets of wilderness. www.instagram.com/wisewattle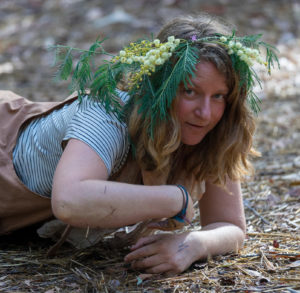 Steph Brophy is inspired by the magic of people and nature. After working, living and learning abroad for several years, she returned to Melbourne to rediscover the land she grew up on. Steph has long loved camping and bushwalking and has found joy in deepening her connection to nature, community and herself through earth-based skills and awareness. Steph has experience teaching and working with children both in classrooms and in wild nature, and loves to help nurture their inner curiosity and wildness. She is currently finding inspiration through her studies of the Steiner teaching philosophy.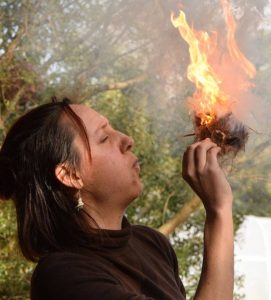 Claire Dunn is a writer, educator, and barefoot explorer. Claire worked for many years as an environmental campaigner with organisations such as The Wilderness Society, before turning her attention to the human-nature connection. In 2010, Claire embarked on a year of bush living. My Year Without Matches: Escaping the the City in Search of the Wild is a memoir of that journey. Claire facilitates nature-based reconnection retreats and contemporary wilderness rites of passage. www.naturesapprentice.com.au